WE'LL TURN YOUR WEBSITE INTO A CONVERSION ENGINE
We are a fairly small, flexible design studio that designs for print and web. We work flexibly with clients to fulfill their design needs.
Whether you need to create a brand completely from scratch or are looking for a design refresh, we are confident that you and your team will be satisfied with the results.






















These are the guys my team often taps for help when we run into an issue we can't figure out in house.

Communication throughout was excellent, and when an unexpected problem not of their making came up at the end, they literally identified the problem and had it fixed within minutes.

You really know your shit!

One of the best business decisions I've made.

In the 12 years that Smarthome has operated we have never seen such a mind blowing improvement in Google rankings.

Very Happy With The Finished Project
WHAT YOU CAN EXPECT FROM US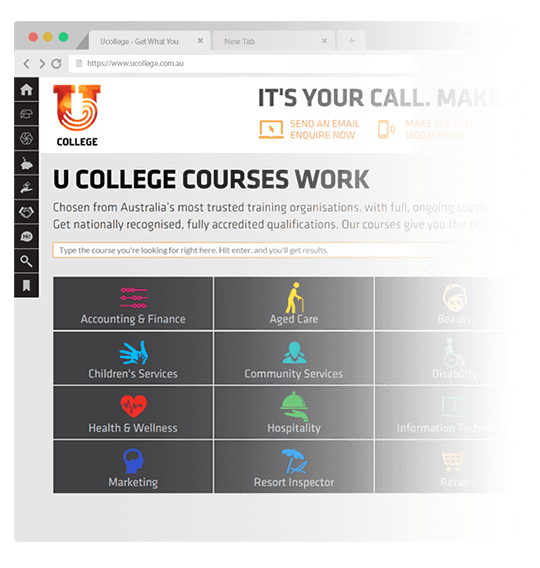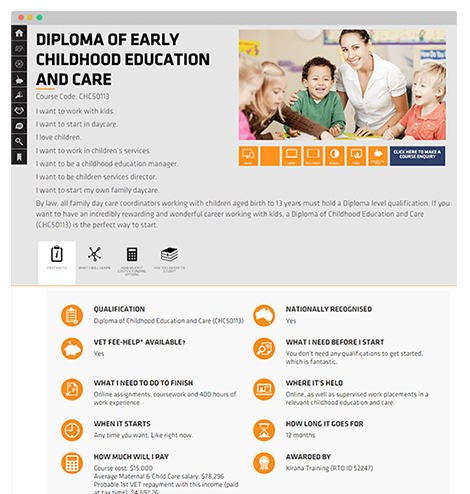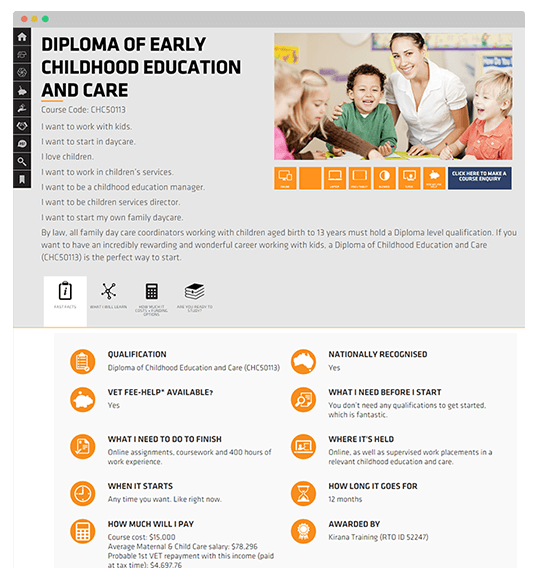 Project: Ucollege.com.au

Goal: Launch a new online higher education company from scratch.

The Challenge:

We had 3 weeks to deliver the site. The project called for custom Salesforce and Eloqua integration, with campaign setup. We had a target of under 1 second load times. It was critical that all pages, and all functionality be fully responsive across all devices. Going over budget or deadline was not an option.

We Delivered:

We brought the site in within only 2 weeks 4 days and 8 hours. The site was Salesforce and Eloqua integrated, with load times at 1.3 seconds. We also included an A/B testing set up so that the client could continue optimizing the site over time. All of the pages and functionality was fully responsive on all devices and browsers, verified by our QA team. The whole project came in at only 70% of the estimated budget.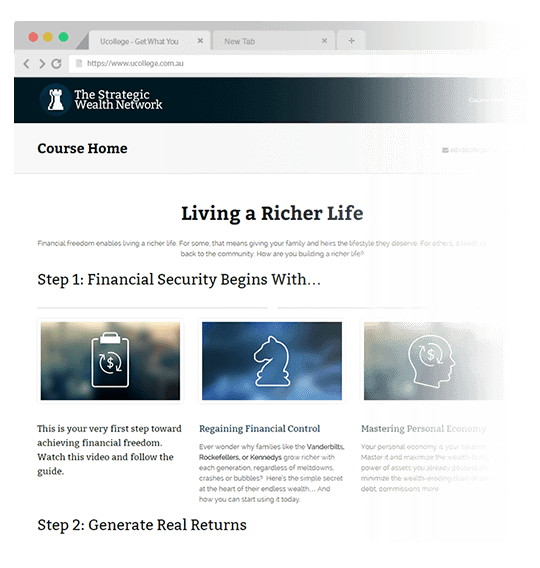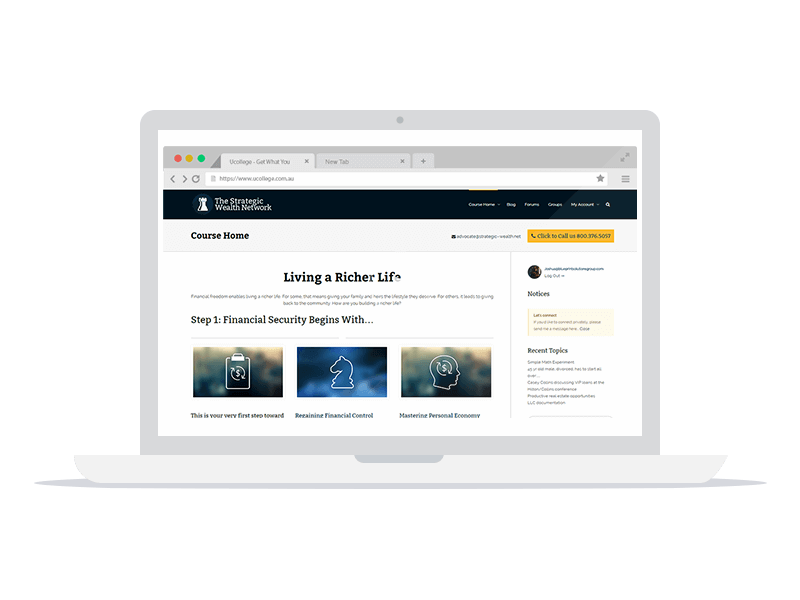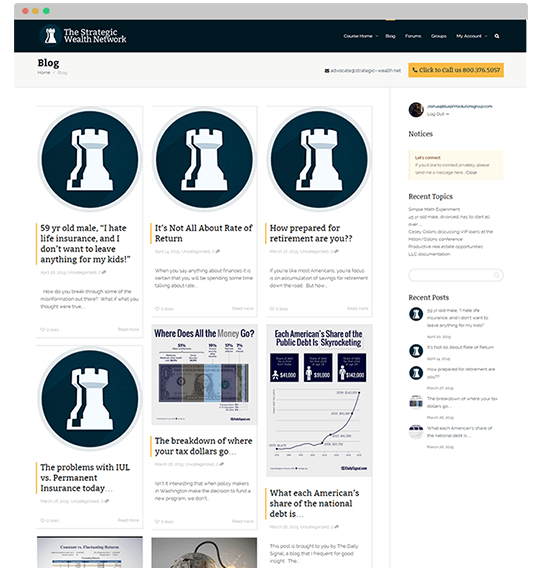 Project: Strategic-wealth.net

Goal: Build a coaching membership platform for the finance industry.

The Challenge:

Take over an existing project from another developer, and complete the sales and landing pages. We had to develop a full suite membership / coaching platform, and implement marketing automation with Infusionsoft. Unlike most projects, this one had 3 different principal stakeholders to work with. We also managed the copywriter and content team.

We Delivered:

We worked with our client to create Version 1.0 and 2.0 of the site, including full Infusionsoft and Authorize.net integration. The final version had private messaging, forums and group functionality, plus drip fed content and a multi-level membership system. We also included an easy to use drag and drop CMS interface built on top of WordPress. The site is fully responsive on any device and browser, verified by our QA team.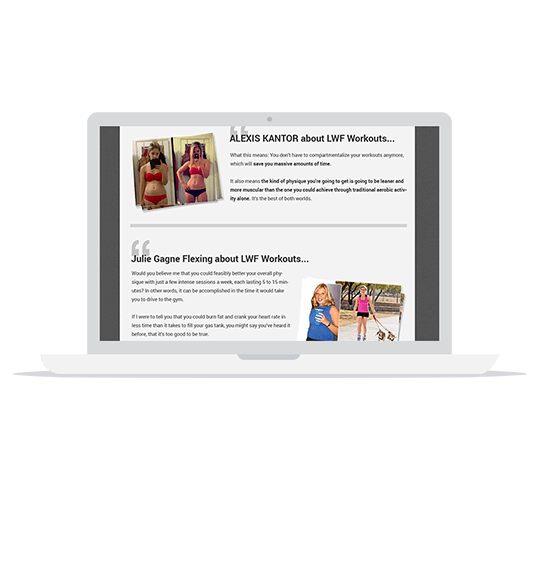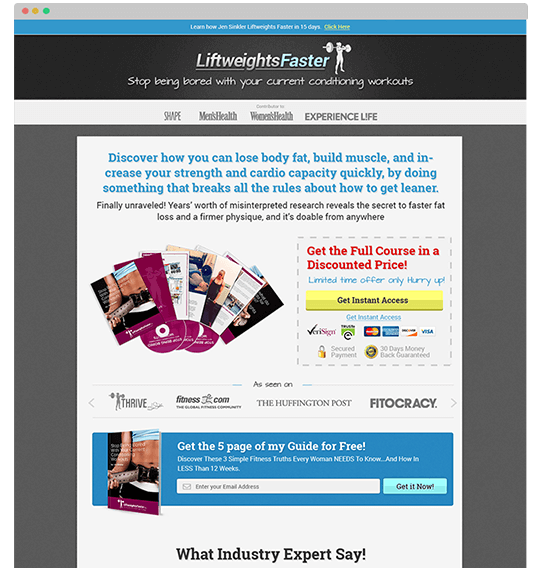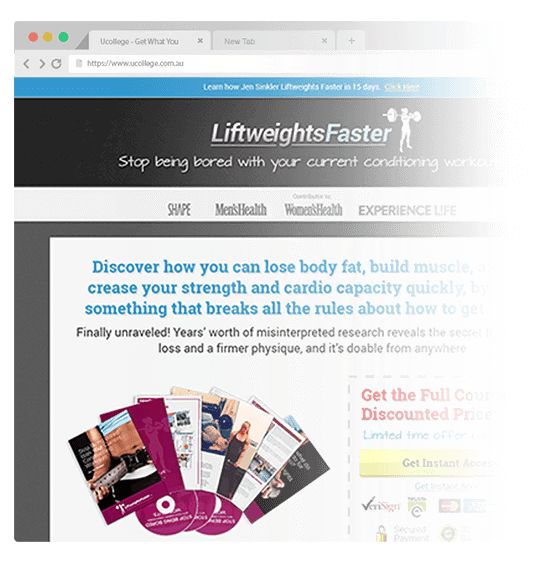 Project: Liftweightsfaster.com

Goal: Turn an existing web page into a fitness market conversion engine.

The Challenge:

We had a narrow development window, and had to build completely new Clickbank integrated sales pages. Both the sales and content pages both required dynamic elements, for a personalized sitewide user experience. This included dynamic pricing and copy depending on the individual traffic source. Last but not least, we had to increase conversion rates.

We Delivered:

The project was finished on time and budget. All of the sales pages were completed, with both the dynamic pricing and copy elements and Clickbank integration. The entire site was fully responsive on any device and browser, verified by our QA team. And the conversion rates? They were up across the board.
OUR RECENT SUCCESS STORIES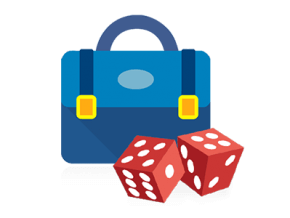 Would You Let The Other Guys Gamble With Your Business?
Not all web developers are created equal. The vast majority are run by designers or software engineers with little mind for business or digital marketing. And for your project, that's a potentially fatal blind spot.
Because when it comes to achieving your goals…
More leads. More customers. More sales. More efficiency. More profit. They don't know what works, and what doesn't. So they pick the prettiest option, or the easiest one to implement. Or worse – the one they've always picked.
In short – they guess what to do, and results be damned!
The truly crazy part? Even the most "legitimate" and highly recognizable agencies are guilty of this toxic business practice. It's an addiction to "guessing" that costs companies like yours money.
Quality Assurance That Puts The Aerospace Industry To Shame
When Boeing or Airbus test a new airliner, they throw everything at it. They'll freeze the plane to sub-arctic temperatures. Shoot dead chickens into the jet engines, or at the cockpit window. Even blast it with 50-60 kilovolts of electricity.
Because if they screw up, people get hurt.
We do the same thing with your website or native app. We run through dozens of use cases and scenarios with cross-browser, bug and usability testing.
Hours and hours of proving, refining and optimization. Because if your developer screws up, your business gets hurt. We keep you safe.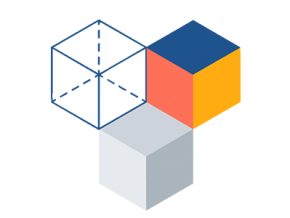 Not Just A Website, Definitely Not Just A Pretty Picture
You don't have a website problem. You have a business problem. A problem that can be solved with the careful application of technology, design and marketing know-how. That's why we have an "eyes on" approach.
Strategists. Marketers. Branding mavens. Copywriters. Developers. Software engineers. Big data scientists. Designers. Graphic artists. Traffic and Conversion experts.
They all have a piece of the puzzle. They all take you closer to your objectives. Our greatest strength? An unmatched ability to bring the right minds together for each and every individual project we agree to tackle.
When we're done, you don't get a website. You get a business result.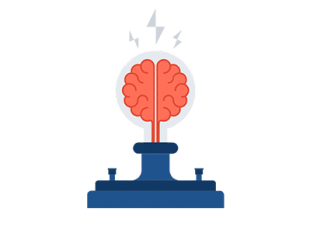 There's A Science To This Stuff
We don't do guesswork. It's not in our wheelhouse, and it never has been. Why? Because we don't have to. We've taken the time and effort to find out what works for communicating, marketing and selling online.
Not what might work. Not what once worked. Now what we hope will work. What really really works right now – today – in digital media.
Stuff that you can't find in any textbook. Concepts we didn't learn from some design guru's latest blog post. I'm talking real facts, from real website and native app data.
Numbers on…
Leads  /   Sales   /  Engagement   /  Retention
You name it. We've studied it. We know how to make it hum. When we work on your project, that's what you can expect.
Our Process
A proven Recipe For Converting Ideas Into Excellence
We burrow into your entire business like termites in a damp log cabin. When we're done we'll know precisely what you need and how to deliver it ­ on time, and within budget.
For your business, this isn't an art project. We take the latest usability, conversion and marketing science ­ then use it to design interfaces that perform.
This is the first big reveal of your future website or native app. Once you confirm we've met all your requirements and sign off on the design ­ we start building
We burrow into your entire business like termites in a damp log cabin. When we're done we'll know precisely what you need and how to deliver it – on time, and within budget.
Web and app development is a finicky process. A lot of tightly connected parts have to work together without breaking, or bugging out. Our rigorous testing helps ensure success.
We walk you through every nook and cranny of the finished product. Show you every feature, bell and whistle. So you can see that we've met all your requirements.
Time to take possession. You get the car, the keys and the owner's manual. Everything you need to successfully launch and manage your website or native app.
Picture yourself at Cape Canaveral for the launch of Apollo 11, watching Neil Armstrong blast off toward the moon. On launch day we'll do that for your business.
We walk you through every nook and cranny of the finished product. Show you every feature, bell and whistle. So you can see that we've met all your requirements.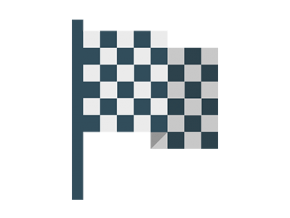 You Tell Us Your Goals, We Help You Achieve Them
You've got a result in mind. You know you need marketing, technology and design talent to get it done. Talent you probably don't have in your organization. We bridge the gap.
Once we know what you're trying to achieve, and what you require from your solution – we can map it out for you. Everything from day zero to final delivery. It's about making your business goals inevitable.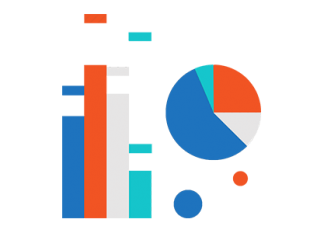 We Make Decisions Based on What Works, Not On Opinion
We build websites that produce business results.
Every design and technology decision we make is painstakingly calculated. Data is our currency. Gut feelings don't even enter in to what we do.
And while we definitely take your branding guidelines to heart; we won't argue over personal design preferences. Like, not at all. Not even once.
I know. I know. You have stakeholders who want to be heard. We get that. Here's the problem. Opening a project up to design by committee is almost always a costly and time consuming mistake. It can and does kill websites.
Our first design will represent our best hypothesis about what will work. Will it have room for improvement? Maybe. But the only way to prove or improve upon it is through real human testing, traffic and optimization.
Fortunately, we're very good at that stuff too.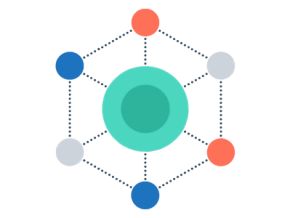 A Collaborative Relationship With Our Partners
Communication is vital.
Without it, nothing can be accomplished. We do a lot of work upfront to make sure we understand your vision completely.
Then at every stage of development, from design to launch – we invite your feedback. Ensuring we're delivering on your requirements, and producing something you love.
This collaboration is vital. That's why it's SO important that our prospective partners be a strong fit – with personalities who we will enjoy working and being creative with.
We have to absolutely insist on that last point. Without it, we cannot produce our best work.
We Will Not Be A Good Fit For You If
Our Services are Perfect For You If
WE ONLY WORK WITH 3 PARTNERS PER MONTH
Quality requires sacrifice
Take the Lamborghini Reventón Roadster. Named after a legendary fighting bull, it comes loaded with a V12 650-horsepower engine that can go from 0 to 60 mph in 3.4 seconds. It tops out at a blinding 205 mph.
That's speed distilled. Only 15 of this $1.56 million supercar were ever produced. All 15 were sold out before it officially went on sale. Before the first chassis was laid in the Lamborghini workshop.Hedge fund managers. Saudi princes. European royalty.
They all tried to bribe their way into a 16th Reventón. Offering vast sums of money over and above the already steep ticket price. Numbers representing a potential profit windfall.
Every single one of them was turned down. Lamborghini gets sacrifice. So do we. That's why we only take on a maximum of 3 new clients per month, and sometimes none at all if our workshop is full.
Our minimum team for any project includes…
1 Developer / Software Engineer
1 Project Manager / Web Strategist
1 Trained ConversionXL Designer
1 Quality Assurance Analyst
On larger projects, the team size grows. Occasionally our entire shop will be busy handcrafting a solution for a single client, and our doors are closed. We do this for a simple reason…
We want our client partners to know that when they hit the ignition on their new website, they'll hit their objectives faster than with the competition.
If you'd like to experience that for yourself, you need to apply now.
RESERVE YOUR CONFIDENTIAL WEBSITE AUDIT CONSULTATION
What Problems Can We Solve For You?
We don't build one and done websites. We don't provide stand alone services. We work with you to identify business technology and digital marketing problems, then we come up with solutions everyone else would have missed.
Solutions that make and save you money today, tomorrow – and over the long term. Our work is unique, and hand crafted. It's the product of dozens of skillsets operating in harmony – from data science to graphic design to direct response copywriting.
Broadly speaking, we do this…
That's not the limit of what we can do. It's the foundation. If you need a custom solution to a nagging problem, we can probably put it together too.
After you apply to work with us we'll schedule a call where you can share your objectives – and any specialized needs you might have. We'll let you know if we can make it happen, and if we can't we'll connect you with a team who can.
YOUR TEAM OF TALENTED OUTSIDERS
Who  Outright Reject One-Size Fits All Solutions
Bernice wants to explore. Just the thought of where she could go and what she could do today is endlessly exciting to her. She loves fixing and arranging things. She cooks and surfs, and helped successfully complete the National Informal Settlements Upgrading Strategy.

Marketing Strategy

Conversion Rate Optimization

Eloqua

Salesforce

An early riser. Carlo is up with the sun, giving him time to read, run or get a head start on his work. Design is the thing in life that gives him the most joy. It is his driving passion. He also loves to drink iced tea while playing with his dogs and cat.

Photoshop

Illustrator

HTML/CSS

Conversion Optimization

RJ believes in lifelong learning. Constant discovery and improvement. She gets out of bed each morning eager to begin work, because she knows just how meaningful it is. When she's not playing guitar or riding her bike, she's busy over delivering on your project.

Systems Team Leader/Executive Assistant

Life is too short to be standing still, especially for someone like PJ who wants to make his mark on the world. He loves the outdoors, but he is addicted to solving hard technology problems. Like when he built an entire CMS from scratch for an international non-profit group. If there's anything he can't stand, it's unfinished business.

PHP

Wordpress

HTML/CC

Project Management

A modern renaissance man. And it's precisely this multi-disciplinary character that makes him so startlingly effective. He analyzes marketing problems through the eyes of an engineer. While tackling technology challenges with entrepreneurial focus. Seeing solutions his narrower minded competitors might miss.

Marketing Strategy

Conversion Rate Optimization

Eloqua

Salesforce
The proof of the pudding is in the eating, as they say. After working with us, our clients have eaten very well, with results that went beyond even their highest aspirations.
If you're looking for proof of our skills, that's where you'll find it. But these certifications from some of the most serious conversion and data science organizations in the world should give you added confidence in our ability to execute for you.


Still reading and undecided? Don't have all the information you need to move forward? Perched right smack dab on the middle of the fence?
No problem.
Why don't you give me – Joshua Bretag – a email on my personal business inbox. You won't be talking to any robots or greasy salesmen… just me.
I can answer any questions you have.
No pressure. No obligations. No arm twisting – I promise.
Email: [email protected]
RESERVE YOUR CONFIDENTIAL WEBSITE AUDIT CONSULTATION